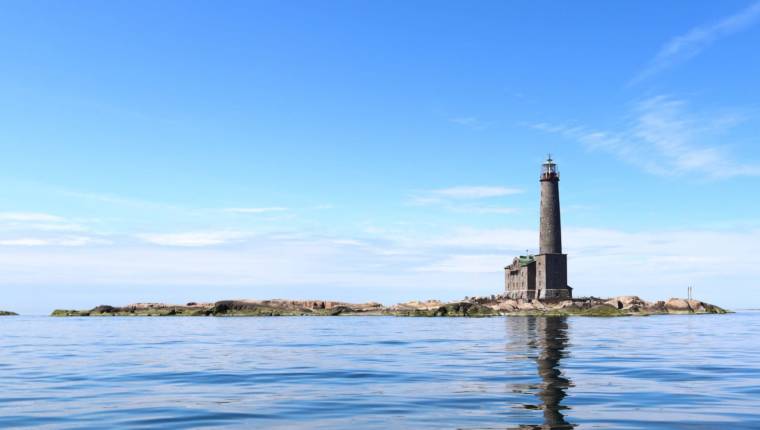 Accommodation in Bengtskär lighthouse
The tallest lighthouse in the Nordic countries and the most southern travel destination in Finland welcomes you to the outer archipelago! The lighthouse tower rises 52 meters above the sea level in the northern Baltic Sea. The Bengtskär island is part of the islands of Åboland, and the nearest village Rosala is located 15 kilometers north of Bengtskär.
The lighthouse was built in 1906, and its massive stone walls have witnessed some of the most dramatic events in Finland's history. On climbing the tower and reaching the top, you're awarded with a stunning view of the sea. You can explore the lighthouse keeper's life in bygone days, the battle of Bengtskär and archipelago nature at the exhibitions on the lower floors. In the spring, guests can watch hundreds of birds nest on the island and in late summer on cloudless nights admire the gorgeous starry skies and the Milky Way. Guests staying overnight will enjoy the leisurely evening, the delicious food and the gentle steam of the sauna.
The full board includes a return boat trip with other travelers from Kimitoön, guiding, meals, accommodation in the lighthouse in a private room and evening sauna. You can stay in Bengtskär on the weekends in May and September, and during summer also on weekdays. All trips to the lighthouse have a weather reservation.
Tutustu lisää ja ota yhteyttä
Address:

Rosalavägen 1, 25950 Kimitoön

Phone:

+358402182960

E-mail:
Seuraa meitä somessa:
Season
Sopiva kokemus May, June, July, August, September.