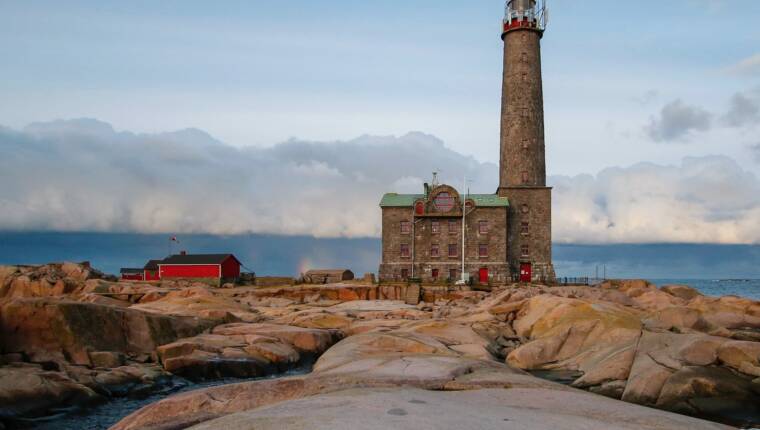 Autumn trip to Bengtskär lighthouse
Autumn arrives in the outer archipelago. Nature calms down. The sea air is cool and crisp.
Our trip goes through the Hitis archipelago, along the most sheltered route towards the outer archipelago and Bengtskär lighthouse.
Bengtskär lighthouse is the most impressive sight in the Southwestern archipelago of Finland. Its massive stone walls have witnessed some of the most dramatic events in history of the country. For over a hundred years, the lighthouse has guided seafarers along safe routes.
During this day visit, you will become acquainted with the history of the lighthouse and the nature of the archipelago. On climbing the tower and reaching the top, you're awarded with a stunning view of the surrounding archipelago and the open sea. During the autumn migration, the lighthouse island serves as a popular resting place for many bird species.
For lunch we serve Bengtskär's own fish soup made from local fish, archipelago rye bread, butter and water. For desert coffee and freshly baked cinnamon bun. Other beverages available from the café.
Departure harbour: Kasnäs at the southern tip of Kimito island.
Included: boat trip from Kasnäs, guiding, entrance fee, lunch, coffee/tea and cinnamon bun.
Tutustu lisää ja ota yhteyttä
Address:

Kasnäsintie 1293, 25930 Kemiönsaari

Phone:

+358505514266

E-mail:
Season
Sopiva kokemus September.