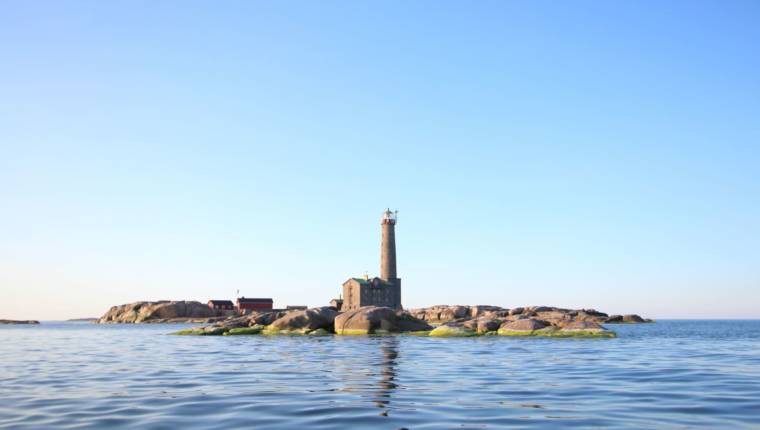 Bengtskär Lighthouse
The tallest lighthouse in the Nordic countries and the most southern travel destination in Finland welcomes you to the outer archipelago! Bengtskär's dramatic history and rugged natural beauty will make your visit to the lighthouse an unforgettable experience.
Bengtskär lighthouse rises 52 meters above the sea level in the northern Baltic Sea. Climb the 252 steps of the massive spiral staircase to the lighthouse tower and admire the amazing view of the archipelago and the sea, explore the lighthouse keeper's life in bygone days and the Battle of Bengtskär at the exhibitions on the lower floors, and enjoy Bengtskär's own coffee with a freshly baked bun in the cozy café.
Bengtskär is open with a weather reservation from May to September. You can take a day trip to the lighthouse from Kasnäs and Rosala on Kimitoön, or from Hangö. Bengtskär also has a small, homely hotel, and a meeting room.
Tutustu lisää ja ota yhteyttä
Address:

Rosalavägen 1, 25950 Kimitoön

Phone:

+358402182960

E-mail:
Seuraa meitä somessa:
Season
Sopiva kokemus May, June, July, August, September.