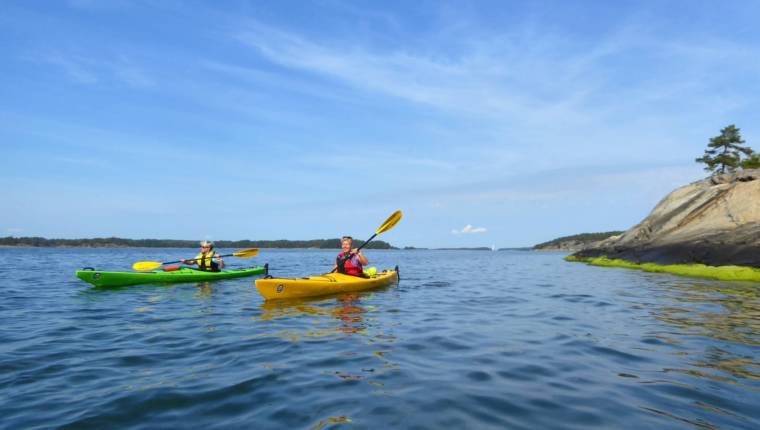 Guided kayak tours & rental in the Archipelago Sea
Experience the Archipelago Sea by kayak! Nordic Activities offers guided trips and kayak rental in the most beautiful Archipelago of Kimitoön.
Our paddling services are both suitable for all ages and experience levels. We offer kayak technique courses for beginners, and half-day, one-day and multi-day tours. If you have kayaked before, you are welcome to rent kayaks for your own adventures. We will be happy to assist you if you need advice or transportation before traveling. Nordic Activities' kayaks are of high quality, and safety is our top priority on our guided tours!
Tutustu lisää ja ota yhteyttä
Address:

Rosendal Östra 108, 25860 Kemiönsaari

Phone:

+358400600711

E-mail:
Seuraa meitä somessa:
Season
Sopiva kokemus April, May, June, July, August, September, October, November.