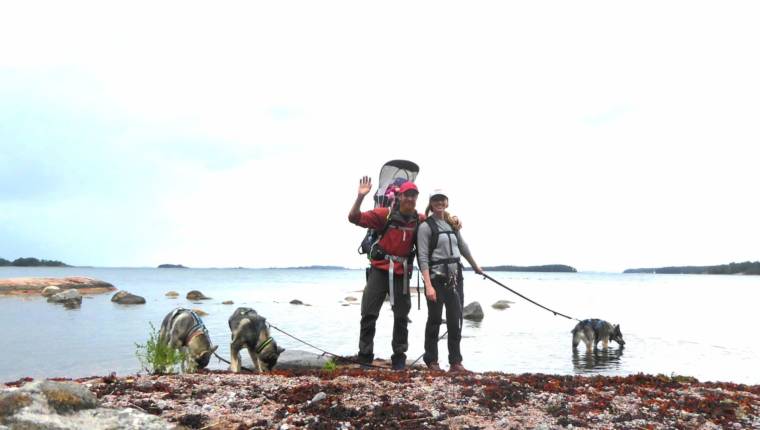 Hiking with Huskies
Hike with the pulling help of our husky dogs. Our compassionate four legged friends shows the way on the most beautiful trails and places on the Kimitoön island.
Snacks and drinks are provided during the hike. This activity is suitable for everything from families with children to experienced hikers.
Tutustu lisää ja ota yhteyttä
Address:

Rosendal Östra 108, 25860 Kemiönsaari

Phone:

+358400600711

E-mail:
Seuraa meitä somessa:
Season
Sopiva kokemus kaikkina vuodenaikoina.