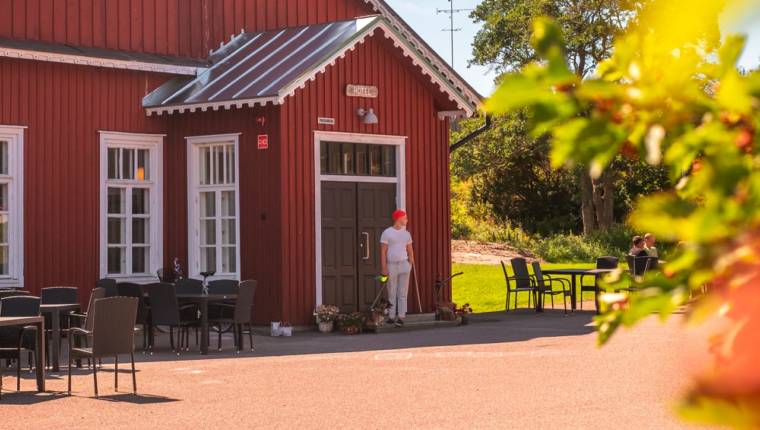 Hotel accommodation in the Archipelago National Park
Our hotel in Örö is located on a former fortress island. The location is 13 km from the mainland in the Archipelago Sea. Örö's is a wonderful place for relax and enjoy the peace of nature.
Our hotel rooms are located in the historical 12" barracks building close to the restaurant. The breakfast is included the roomprice. Hotel has it's own lounge and a terrace with a sea view.
Our accomodation are open all year round. The stylish hotel has a cozy atmosphere. Our friendly staff welcomes you and wants to take good care of you. Warm welcome!
Tutustu lisää ja ota yhteyttä
Address:

Kerhontie 1, 25930 Kemiönsaari

Phone:

+358401447773

E-mail:
Seuraa meitä somessa:
Season
Sopiva kokemus kaikkina vuodenaikoina.