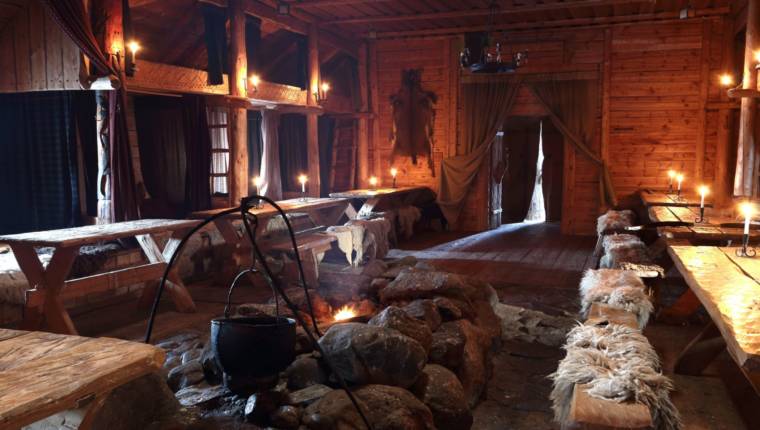 Rosala Viking Centre Bed & Breakfast
Go for something different and spend a night in Viking style!
The most important building in a Viking settlement, the chieftain's hall, was not only the chieftain's dwelling but also the place for gatherings and center of feasts and religious ceremonies. Our hall Rodeborg houses three separate rooms: Björn, Freke and Gere. You can also stay in the alcoves in the hall, or outdoors in a Viking tent.
The Viking village's bed & breakfast includes evening sauna and, of course, breakfast. When you explore the village, you can try fencing, play Varpa and walk on stilts, among other things. We also recommend booking Rodeborg's delicious Viking dinner.
Rosala Viking Centre is located on the island of Rosala in Kemiönsaari, in the archipelago of Southwest Finland. You can reach the island by boat, or from Kasnäs by ferry. Kasnäs is located approximately 100 km from Turku and 200 km from Helsinki.
Tutustu lisää ja ota yhteyttä
Address:

Reimarsvägen 5, 25950 Kimitoön

Phone:

+358402182960

E-mail:
Seuraa meitä somessa:
Season
Sopiva kokemus June, July, August.