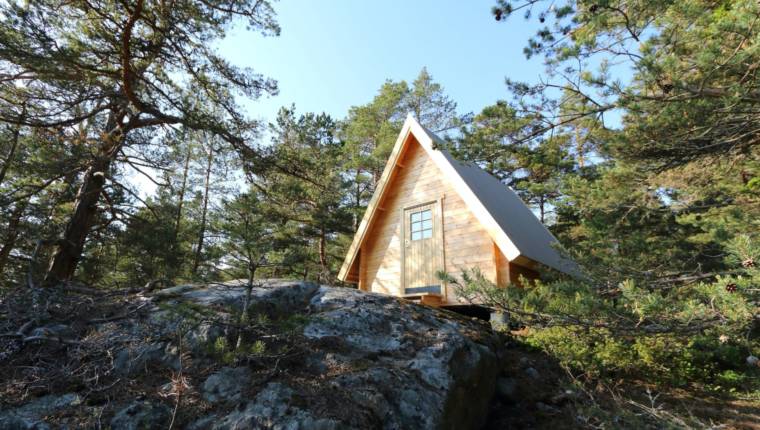 Sebbholmen EcoCamp Cottages
Sebbholmen EcoCamp offers unique accommodation in small cottages in an old forest by the sea. Enjoy the fantastic archipelago nature with a good conscience!
Sebbholmen is located on the beautiful island of Rosala in the South-West archipelago of Finland. You can get to the island by boat, or by a ferry from Kasnäs, which is about 100 km from Turku or 200 km from Helsinki.
There is a barbecue area, a beach sauna, and two outdoor dry toilets in the EcoCamp. You can rent a kayak, canoe or rowing boat in Sebbholmen and take a trip to the surrounding archipelago.
Enjoy the soft steam of the sauna, swim in the Baltic Sea and visit the nearby fishing village, Rosala Viking Centre, and Bengtskär lighthouse. Sebbholmen is a great destination for the ecologically oriented traveller who wants to walk their own nature trails.
Tutustu lisää ja ota yhteyttä
Address:

Sebbholmsvägen 34, 25950 Kimitoön

Phone:

+358402182960

E-mail:
Seuraa meitä somessa:
Season
Sopiva kokemus April, May, June, July, August, September, October, November.