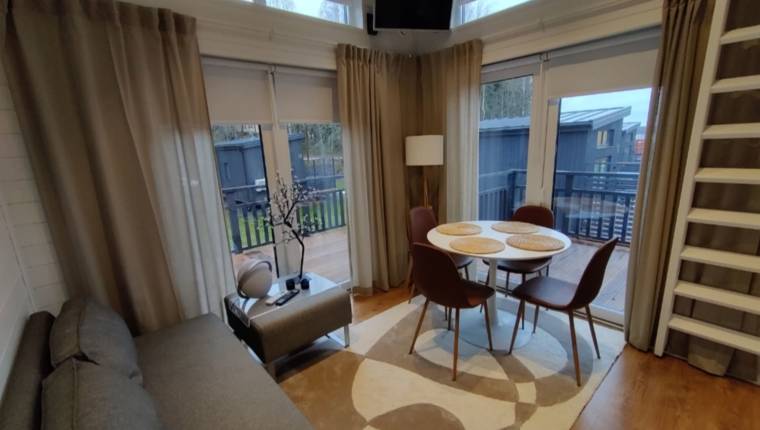 Villa Cecilia #55
Welcome to the Villa Cecilia, completed in 2022, has been equipped to a high standard and anticipate your need for a luxurious stay. It has been decorated in an effort to make the villa feel like a cozy and comfort retreat. The Villa is situated in a peaceful location at the edge of a forest nearby sea in the Merikruunu Archipelago Village.
The modern villa consists of an open floor plan where the kitchen and living room flow seamlessly into each other and the large windows of the open space let in plenty of natural light. In the open space, you get plenty of outdoor living space through glass doors that open onto the terrace. On the terrace you can barbecue and relax in the hot tub while admiring the stunning sunset.The villa's cozy bedroom has a queen bed as well as a 90 cm wide loft. Both beds have high quality mattresses that guarantee relaxing sleep and waking up refreshed. The villa also has a beautiful bathroom and loft with window. In the loft there are two 90 cm wide thick mattresses.
30 m2, 2+3, hot tub
Tutustu lisää ja ota yhteyttä
Address:

Täysihoitolantie 6, 25870 Kemiönsaari

Phone:

+358407263799

E-mail:
Season
Sopiva kokemus kaikkina vuodenaikoina.