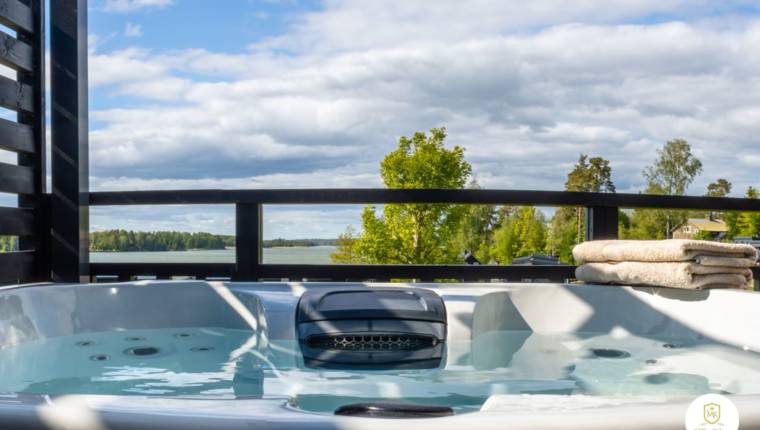 Villa Eden #16
The Villa Eden, completed in 2022, is a well-equipped villa with a sauna, located just a few meters away from the hotel's services. The villa is among the largest in the Merikruunu Archipelago Village and is situated in a peaceful location at the edge of a forest. The villa offers a stunning view of the sea, and on the partially glazed, large terrace, you can relax in the outdoor hot tub, barbecue, and admire the sunset.
Villa Eden features an open-plan space consisting of a kitchen and living room, equipped with an air heat pump. It has one bedroom and two windowed lofts, with access to one of them via fixed stairs. The villa also includes a bathroom with a sauna and a spacious sea-view terrace, complete with an outdoor hot tub, grill, sun loungers, and a dining set.
44 m2, 2 + 2, sauna, hot tub, glazed terrace
Tutustu lisää ja ota yhteyttä
Address:

Täysihoitolantie 6, 25870 Kemiönsaari

Phone:

+358504863988

E-mail:
Seuraa meitä somessa:
Season
Sopiva kokemus kaikkina vuodenaikoina.