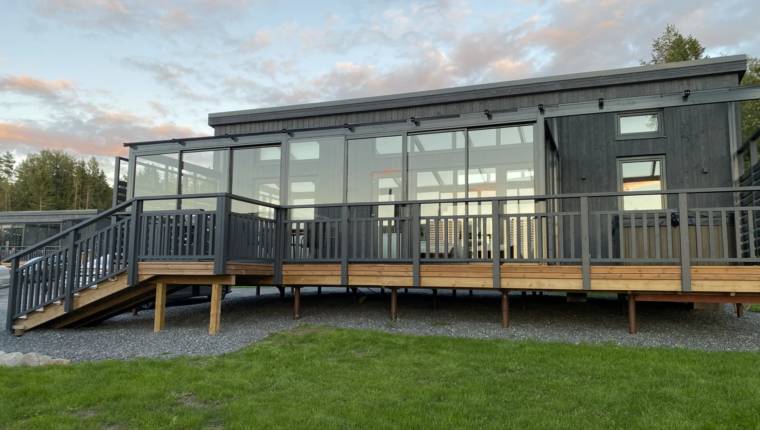 Villa Kruunula #39
Villa Kruunula is a cozy well-equipped modern villa, completed in winter 2022, located by the sea, close to wonderful nature and good transport links. The villas facilities allow for comfortable, relaxed stay without excluding the possibility of remote work.
The size of glazed terrace is 30 square meters and there is e.g. an outdoor jacuzzi, lounge chairs, a dining set and a gas grill. The distance to the beach is about 100 meters. There are swimming steps at the boat dock. Furuland beach is within walking distance.
44 m2, 2 + 2, hot tub, sauna, glazed terrace
Tutustu lisää ja ota yhteyttä
Address:

Täysihoitolantie 6, 25870 Kemiönsaari

Phone:

+358407374375

E-mail:
Season
Sopiva kokemus kaikkina vuodenaikoina.