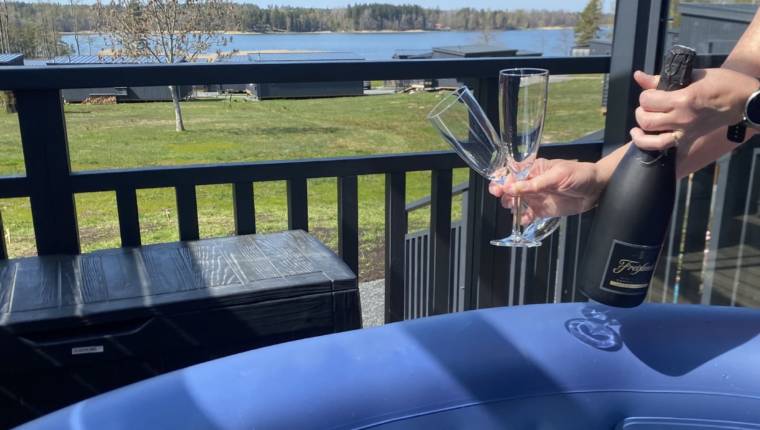 Villa Matilda #19
A brand new stylish, modern villa at the seaside in the holiday resort Merikruunu 1 hour from Turku and 2 hours from Helsinki. The interior of the villa which is of the larger sized in Merikruunu is stylish and functional. Living room/kitchen, 1 bedroom, 2 lofts and bathroom+sauna, air heat pump. Beautiful 33 m2 terrace with sunshine from noon until sunset with good views to the sea. Table for 6, 2 armchairs, barbeque and also 4 pers spa on request summertime. The resort is peaceful: shared beach, waterside tables, pier and swimming place.
44 m2, 2+2, sauna, hot tub (on request summertime), glazed terrace
Tutustu lisää ja ota yhteyttä
Address:

Täysihoitolantie 6,, 25870 Kemiönsaari

Phone:

+358505535707

E-mail:
Season
Sopiva kokemus kaikkina vuodenaikoina.