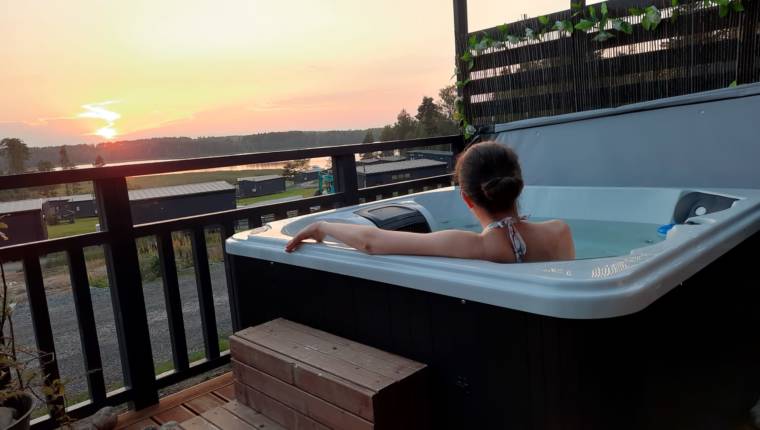 Villa Valo #9
Beautiful, light-colored, modern 30 m2 villa completed in 2022 with all the goodies 1h + open plan + bedroom + living room + loft + glass terrace + terrace. Here you are allowed to enjoy: Jacuzzi, glass terrace, infrared sauna, grill, Air heat pump for cooling and heating. The villa is located at the top of the hill, from which there is a wonderful view of the sea and the sunset. It's about 150 m to the beach, where there is a good jetty. There is also a sauna on the beach, which can be rented from the hotel. The villa has everything you need for four people, you just need to bring bed linen. Next to Hotel Merikruunu, it serves e.g. very tasty food. Minimum rental period is 3 days.
30 m2, 2 + 2, infrared sauna, hot tub, glazed terrace
Tutustu lisää ja ota yhteyttä
Address:

Täysihoitolantie 6, 25870 Kemiönsaari

Phone:

+3580405232387

E-mail:
Season
Sopiva kokemus kaikkina vuodenaikoina.