Churches and chapels
Kimitoön offers many distinguished churches and fascinating chapels to visit. Rest for a moment in the solemn ambiance and enjoy the beautiful architecture and art.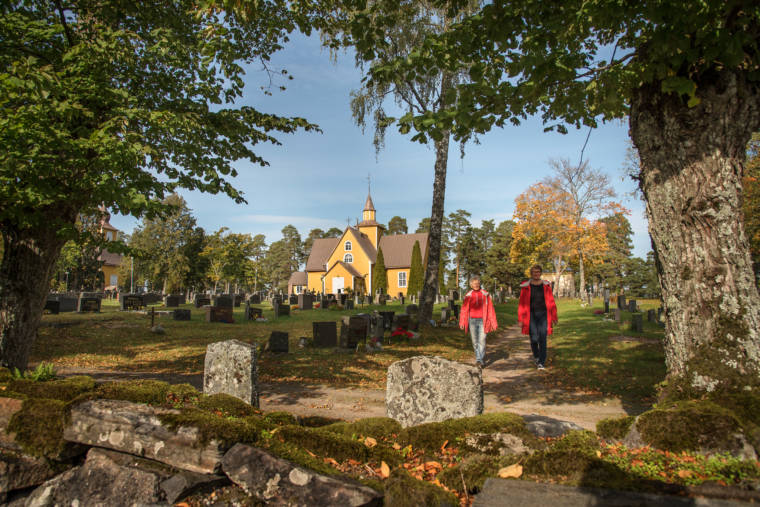 Dragsfjärd
Church
Adolf Church in Dragsfjärd was built by Anders Piimänen and had its inauguration in 1755 named after the country's former King Adolf Fredrik. It replaced the old Drage Chapel that had been there since 1695. The bell tower was built in 1763.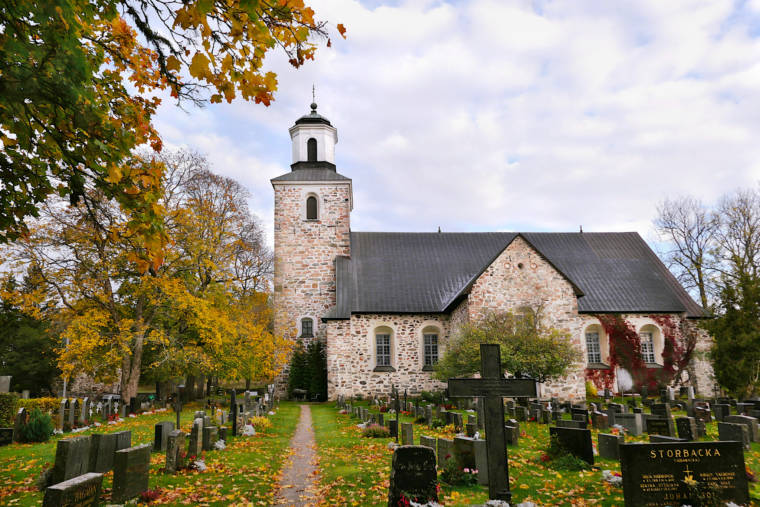 Kimito Church
Kimito Church was first built during the 14th century and rebuilt in the 18th century. The church is one of the oldest stone churches in Finland. Kimito chruch has also functioned in the past as a place for civilian protection and defense.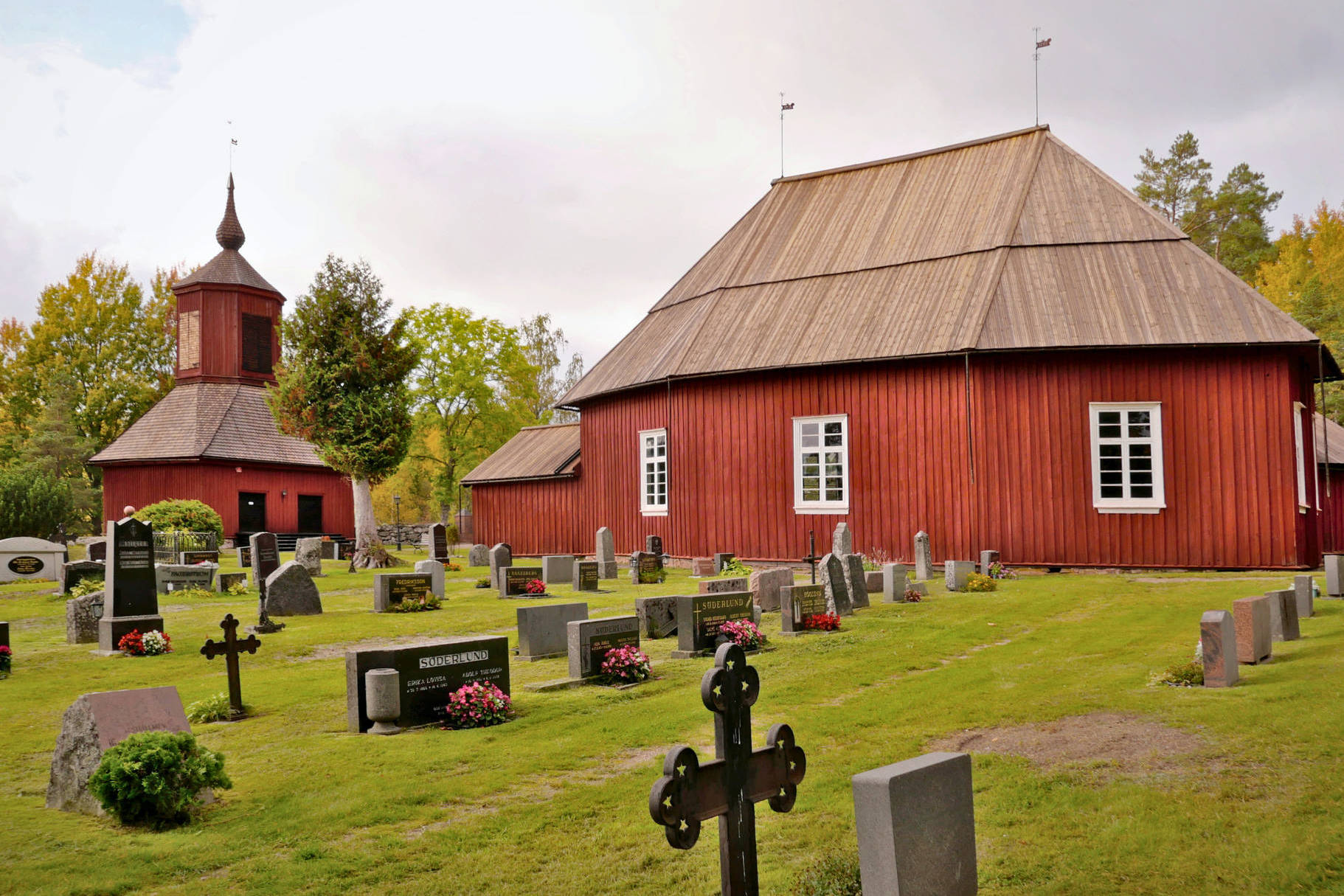 Västanfjärd Old Church
The St. Jacob's octagonal wooden church in Västanfjärd was inaugurated in 1759. The church was preceded by at least two former chapels built in 17th century.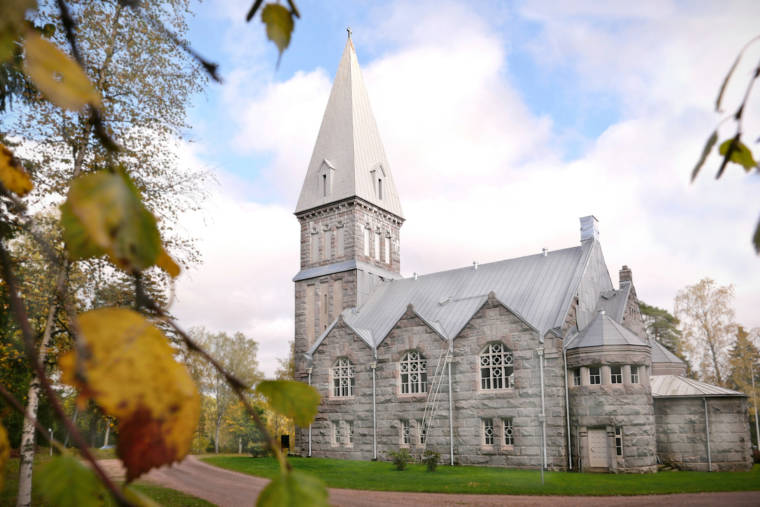 Västanfjärd New Church
The new church was inaugurated in November 1912, and it's built of granite in the National Romantic style. It was designed by Architect Helge Rancken. The altar was painted by AF Ahlstedt in 1864.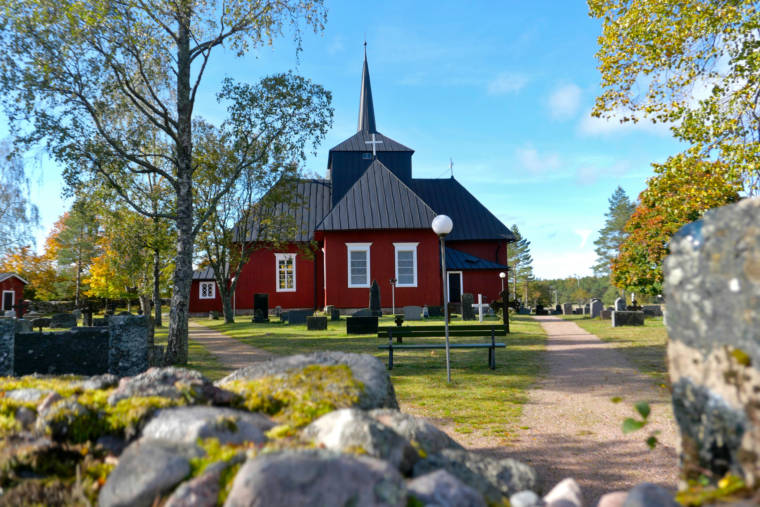 Hitis Church
The Andreas church in Hitis was built in 1685-86, and it is the second oldest of all wooden intakt churches in Finland!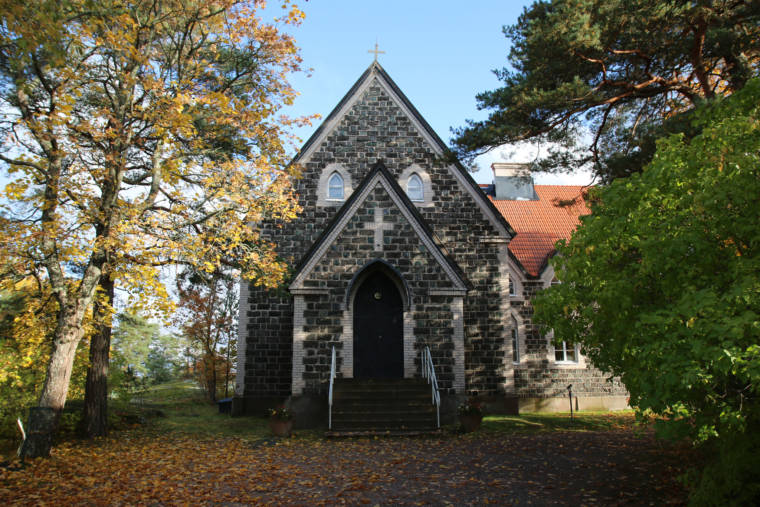 Dragsfjärd Church
Dalsbruk Church was designed by Architect Karl Andström, and built between 1921 and 1922. It is built of slag brick made of waste from the blast furnace in Dalsbruk.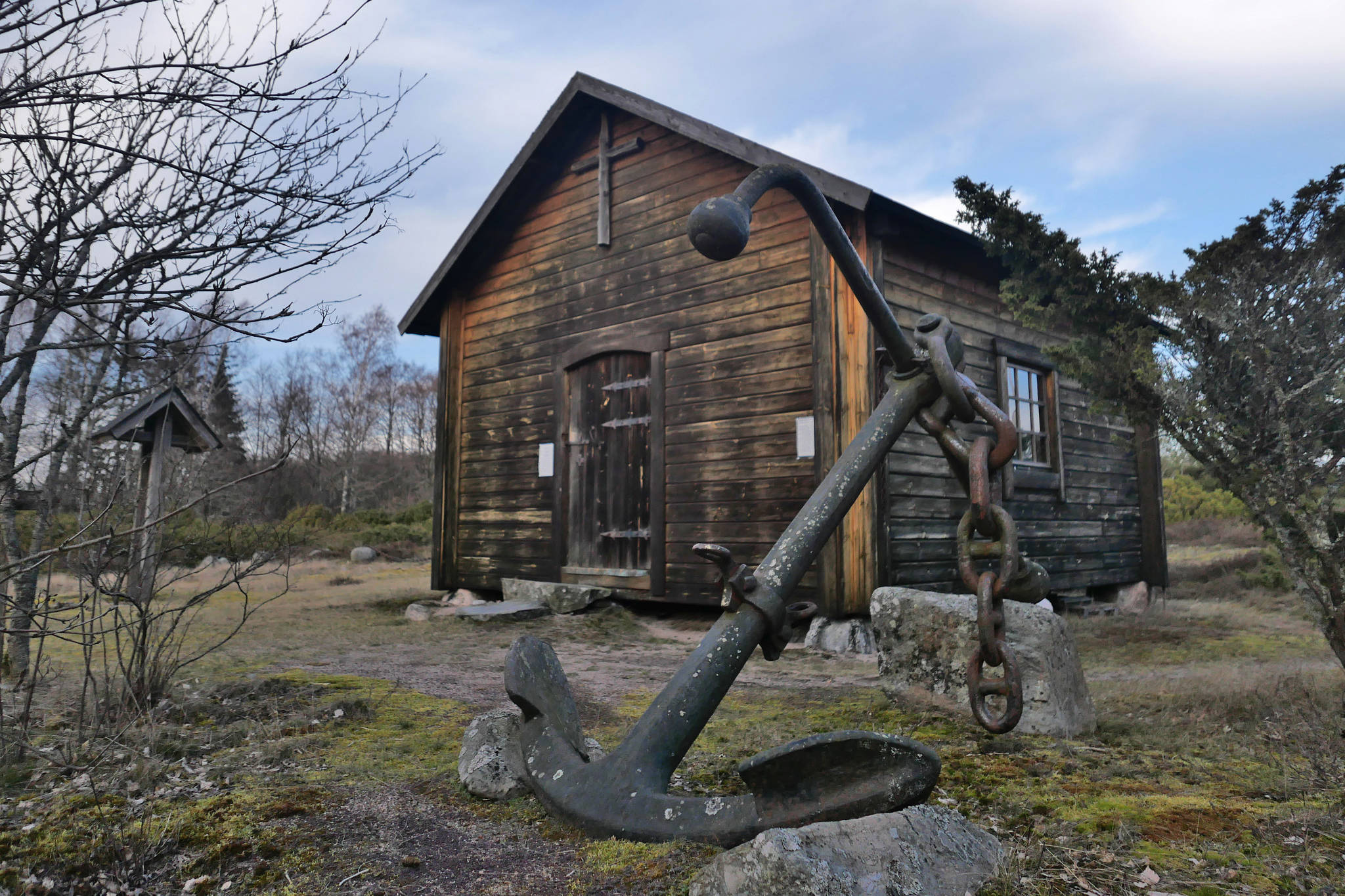 Vänö Chapel
There was already a chapel at this location in the 17th century; the story goes that it was donated to the islands population by a Danish Sea captain called Klas. The present chapel dates from 1975. You reach the chapel by taking the path from the village to beach, through the island's beautiful meadows and lush forest.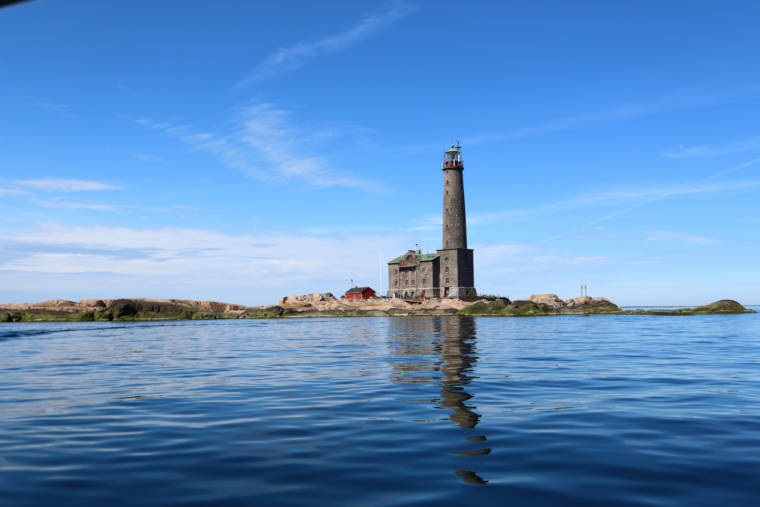 Bengtskär Chapel
There is a chapel in Bengtskär lighthouse with windows to the sea! The tallest lighthouse of the Nordic countries was built in 1906, and restored in 1990s.

Bengtskar.fi(go to external website)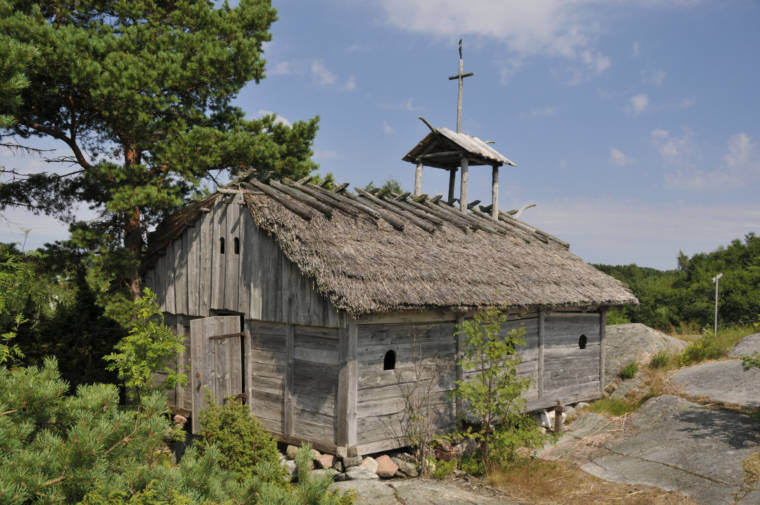 Rosala Viking
Chapel
Christianity came to the Nordic countries during the Viking Age, and in the eleventh century chapels and churches started to rise. The Helga Chapel is a reconstructed Roman Catholic chapel with a Maria-altar and…

Rosala.fi(go to external website)