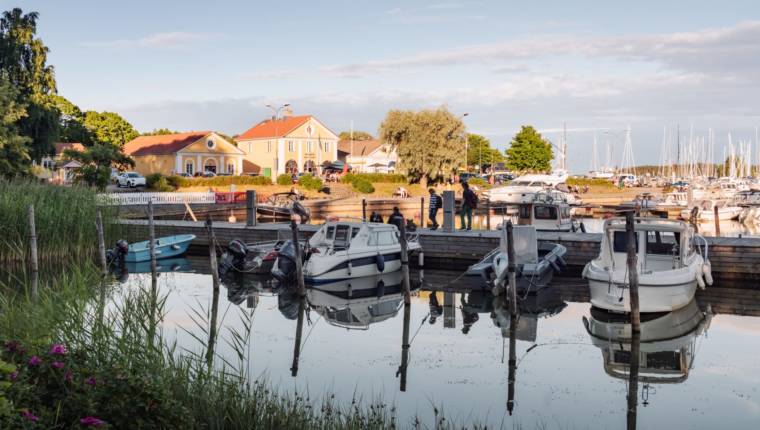 Baltic Jazz
Archipelago Sea Jazz presents: Baltic Jazz!
Organised annually since 1987, the festival takes place in the historical iron works village of Dalsbruk on Kimito island. The concert venues are carefully selected to highlight the history and beauty of the village.
Baltic Jazz offers a perfect blend of classical jazz, swing music and other types of jazz, bringing in both internationally renowned artists and local musicians. Finnish jazz legend Antti Sarpila has been the Creative Director of the festival since 2002.
You can buy your tickets in advance via Tiketti. During the festival, you can buy tickets at the festival's ticket sales point or at the door before the concert begins. In connection with ticket sales at Tiketti, it is possible to make a donation to the maritime work of the John Nurminen Foundation.
There are many ways of reaching Baltic Jazz. If you arrive by car, the drive from Helsinki is approx. 2,5 hours and 1 h 10 min from Turku. If you arrive by boat, the Dalsbruk Guest Harbour is at your service (N 60° 01,01' E 22°30,5'). By bus, you can easily get to Dalsbruk and the festival area from many different locations. The closest train station can be found in Salo. Or do you prefer a bike ride? The beautiful Coastal Route ​passes through Dalsbruk.​
The festival has an EcoCompass certificate and is a member of the We Speak Gay community and IGLTA network. We hope that our audience will consider the environment, e.g. using public transport when possible and treating everyone with respect.
More info on the festival's webpage. Welcome to enjoy classy music and beautiful summer days at Baltic Jazz!
Tutustu lisää ja ota yhteyttä
Address:

Tallimäentie, 25900 Kemiönsaari

Phone:

+358 440 790 340

E-mail:
Seuraa meitä somessa:
Season
Sopiva kokemus July.