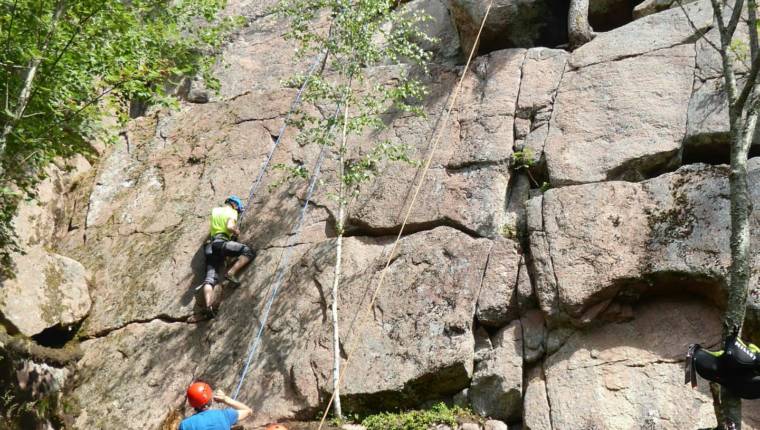 Rock climbing & Abseiling
On the Kimitoön islands, there are many great cliff walls for climbing and abseiling. Nordic Activities offers fun and challenging climbing and abseiling activities, and also beginners' courses for individuals and groups.
These activities are suitable for people of all ages looking for some exitement. All arrangements considers safety as the top priority, and our professional guides sees to everyones well-being. Climbing is not as scary as many thinks, with us it is exciting in a fun way!
Tutustu lisää ja ota yhteyttä
Address:

Rosendal Östra 108, 25860 Kemiönsaari

Phone:

+358400600711

E-mail:
Seuraa meitä somessa:
Season
Sopiva kokemus April, May, June, July, August, September, October.