Merikruunu Archipelago Villas
The Archipelago Village Merikruunu is a new concept of holiday living in the archipelago, where you can enjoy the sea and a bit of luxury in the best strategic location close to all services.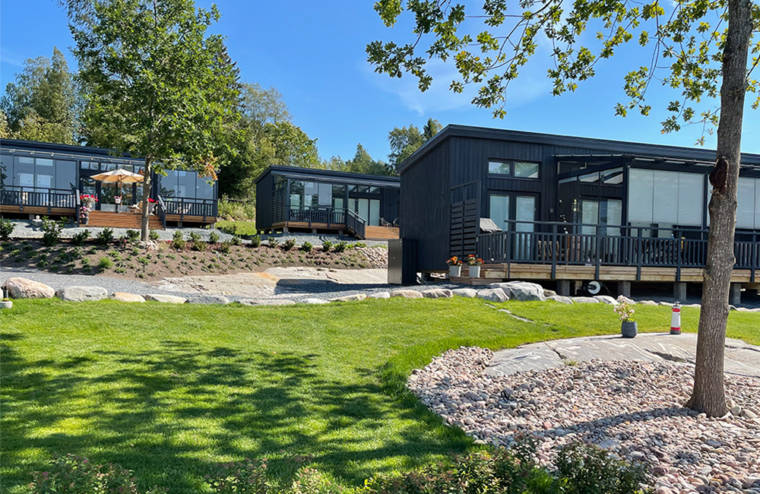 Villas
There are 40 well-equipped, modern, and bright villas with large terraces on the property. There are two types of minivillas – 30 m² and 44 m² villas with a sauna. The villas exude a Scandinavian atmosphere, are top-equipped, and form a carefully thought-out entity. Some villas come with special features such as a hot tub and a glazed terrace. All 44 m² villas have their own sauna, and two 30 m² villas have either a wood-burning sauna or an infrared sauna. You can choose a villa located closer to the beach or a villa with breathtaking views a little higher up. The aerial view helps to visualize the location of the villas, of which only some are available for rent. The villas are privately owned, and links to the booking pages can be found on the individual villa pages. Vacationers in the area respect the peace of others, and the area is, therefore, not suitable for parties.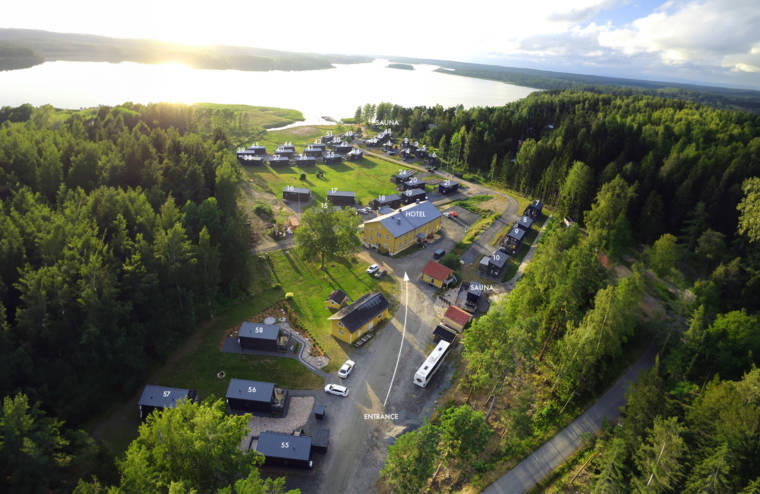 Merikruunu services
The Merikruunu area is operated by a former boarding house built in the 1930s – Archipelago Hotel Merikruunu – all services of which are available for the renter. The hotel offers full restaurant and breakfast services and there is also a cozy pub downstairs. There is a guest boat dock on the shore, and you can book a beach sauna from the hotel or a brand-new sauna with a large hot tub located behind the hotel.

The archipelago villas enjoy a prime location along the road and boat channel, and there is a bus stop at the border of the property. From Archipelago Village Merikruunu it is a short distance to everywhere. The port of Kasnäs with a sea spa and from where you can take a ferry to wonderful archipelago destinations, is about 20 minutes away. Taalintehdas is only 5 minutes away, as is the beautiful Söderlångvik manor/museum with its enormous apple gardens. If you enjoy playing golf, the nearest golf course, Bjärkas Golf, is 15 minutes away. You can also take day trips from the area to Västanfjärd, Mathildedal, Perniö, Örö castle island, Hiittinen island and Högsåra – just to name a few.